This post may contain affiliate links. Please read my disclosure for details.
Everyone loves GIFs. As I'm sure you  know, you can now easily search Twitter for GIPHY.com Gifs to share. They seem to be everywhere.
When students bring you donuts from the Shepherdstown Sweet Shop pic.twitter.com/JidcLlzg0B

— Matt J. Kushin, Ph.D [Professor Author Blogger] (@mjkushin) August 31, 2016
But how can GIFs enhance your job as a professor and help your students learn more all while saving you time?
By creating micro screencast GIFs using Recordit or a similar desktop app.
These micro screencasts are perfect for demonstrating brief tasks (I've found 10 seconds or less is ideal). And they can be pasted just about anywhere an image can. No embed code. No video player required.
Recordit is free and works for Mac and Windows.
Example of a micro screencast (click image to see high res):
Here are 3 quick ways you can create these micro screencast GIFs to enhance your teaching:
Lab Guides with GIFS
I've written in the past about how I like to create lab guides in Google Docs for my students. I titled that post: "Are Your Classroom Handouts Stuck In the Last Century?"
If  you missed that post, here's a quick run down:
I began creating Lab Guides which are Instructional Handout with Multimedia (IHMs). I tend to create IHMs when  teaching students how to use a piece of software or complete a task online in instances when the steps are clearly defined and need to be followed in a specific order. They contain instructional material, embedded images, icons, links. Examples include: How to use Moviemaker, Blogger, Netlytic, etc.
In the past, these have contained lots of screen grabs demonstrating a process.  Not anymore.
Enter Recordit.
The newer lab guides I've been creating contain lots of GIFS of steps in a process, cutting down on need for lots of explanation and multiple still images.
For example, here's a lab guide I created to get my students started with the basics of Netlytic.com – the free, web-based social network analysis site. The lab guide combines GIFs created in Recordit and screen captures created with Skitch (I'll talk more about Netlytic in a post I plan to write next semester).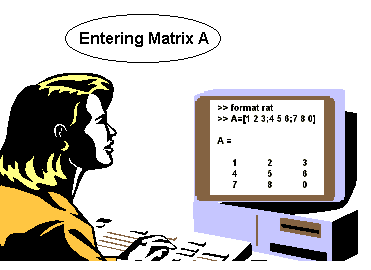 Using Recordit is easy. You choose the part of the screen you want to record, then record the video. As soon as you're done, you get a URL to the video or GIF online. Which leads me to…
2. Answer a student question/email with a GIF

Because Recordit automaticaly generates a URL, you can quickly share the video or GIF via email, over social media, you name it.
I often get student emails asking me for clarity on how to do something for a class assignment. Or, there are those emails from students who can't find where something is on the course webpage.
It is far more time efficient to make a quick video or GIF and email them back the link to it than to type a lengthy description that feels like a technical manual that the receiver may not be able to follow through every step.
Time saved! Yes!
3. Enhance your presentation slides with GIFs
No matter how hard we try to make a presentation that pops, we can find ourselves limited by Powerpoint. And soon, the audience is… well… Want to show how something on screen works to your audience?
In the past, I've often relied on screen grabs. But some things are better conveyed through dynamic visuals.
Creating a GIF is great for showing a brief process on screen.
For example, I'm using Recordit to show simple steps one can take in the messaging app Slack in my upcoming presentation on Slack for class teams the PRSA Educator's Academy Super Saturday in Indianapolis this October.  I'll be on a panel with two of my favorite social media professors, Karen Freberg and Ai Zhang. Hope to see you there!
The clips are 3-5 second loops showing how certain commands work in Slack (see example of micro screencast above and below).
Example micro-screencast (click image to see high res)

How do you embed GIFs into Powerpoint?
Well, you can't cut and paste the image from the web like you can a still image. Instead, create it or download it from the web and save the GIF to your computer. In Powerpoint on Mac, go to Powerpoint, click insert->photo->photo from file. It's that easy. 🙂
I hope these quick tips help you see how GIFs can do more than create a laugh or a sense of nostalgia. They can be quick and easy teaching tools.
-Cheers!
Matt